Graduation Party Catering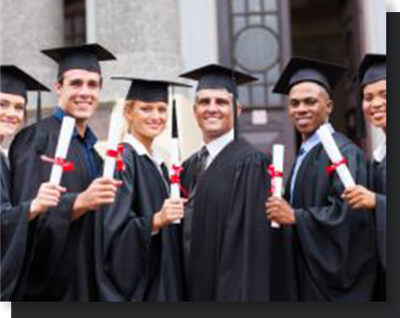 Cue "Pomp and Circumstance": Graduation season is upon us! As graduates start to envision walking towards that stage to get their diplomas, parents and other family members everywhere are thinking about how to best celebrate the freshly educated special someone in their lives. Whether its high school, college, or graduate school, commencement is an important milestone that deserves a ruckus good time. Some people may be unsure of how to best show their beloved graduate how proud they are. Why not bring everyone who cares about them together to celebrate this momentous occasion?
At Thomas's Catering, we are happy to be a part of many graduation parties with our catering services in Michigan. Whether you're in Detroit, Novi, Livonia, Plymouth, or any of the surrounding cities, we would be happy to deliver the catering you need so you can focus less on creating a pile of dishes in your sink and more about spending time with your friends and family at your graduation party.
WHY THROW A GRADUATION PARTY?
IT'S A BIG DEAL
Simply put, graduation is a major accomplishment. Depending on your inner circle, successfully completing a degree may seem like something everyone does, but that isn't the case. Your graduate receiving their diploma means that they dedicated years of their life to educating themselves, sacrificing time they could have spent having fun to learn and master a selection of subjects. Whether it's a high school diploma or a PhD, it's something that deserves a pat on the back, and a graduation party clearly communicates one thing to your graduate: what you did made us all very proud!
IT SHOWS THAT YOU CARE
Life gets busy. It's easy to take your loved ones for granted when you're trying to manage all the stressors of daily life. Even if you find the time every day to tell your beloved graduate that you care about them, actions speak louder than words. Throwing a graduation party communicates to your loved one that you care about the big moments in their life. Part of loving someone to making sure they know just how much you appreciate, admire, and respect them, and throwing a graduation party ensures that you clearly communicate this message.
IT BRINGS TOGETHER COMMUNITY
They say it takes a village to raise a child, and it's most certainly true that it takes one to get a child through their schooling. Between parents, other family members, friends, teachers, neighbors, and administrators, the graduate has been supported and cheered on by a whole group of folks who are thrilled to see them get their diploma. Sure, the graduation party is in honor of the graduate, but it's not solely about them. It's also about bringing the community who have seen this person throughout the whole process together to show them some love. At their core, parties are about bringing together people to celebrate something they all care about so they can take part in collective joy. This is what life is all about, and graduation offers a perfect opportunity to come together with your community.
IT'S A WAY TO SAY GOODBYE
This might not always be true, but graduations often signal the end of an era. Whether it's your child graduating from high school and preparing to venture out into the world, or your best friend using their new graduate degree to get a job out of state, graduations are about closing one chapter and opening a new one. A graduation party allows everyone to get together to send the graduate off to their fresh start as they cheers where they have been. Don't miss the opportunity to send them off in style.
IT'S FUN!
Finally, graduation parties are just a good time! Life is short, and how often do you get the chance to cut loose and have fun with the people you care about? Everyone loves a good party, and graduation is a particularly celebratory occasion that your whole network can get down with. Give everyone the opportunity to let their hair down and share in each other's love and laughter with a graduation celebration.
GRADUATION PARTY IDEAS
Your graduate is an individual, so you want their party to be as unique as they are. Fortunately, your graduation party doesn't have to be one-size-fits-all. There are many different ways you can turn it up for your graduate. Here are some party ideas that they may enjoy:

A BACKYARD BBQ:
This is a classic structure for a graduation party. For those who graduate in May or June, they're probably longing to get outside and take in some sunshine after a long year of studying. If you decide on a backyard BBQ, you don't have to worry about slaving over the grill the entire time; you can hire Thomas's Catering for graduation party catering in Michigan!

CELEBRATE MULTIPLE GRADUATES:
Maybe your graduate is more of a wallflower and will be reluctant to be the center of attention. That doesn't mean that you can't have a graduation party! A simple way to reduce some of the social pressure is to throw this party for multiple graduates.

HAVE TWO PARTIES:
One issue that some families run into is that there are many graduates in their lives, and therefore, many graduation parties. We understand the pain, but there is a perfect solution to this — have TWO parties! We mean, at graduation time, have a smaller, more intimate get-together to celebrate your graduate's accomplishments. Then, have a bigger party at the end of the summer to send graduates off to their next destination at a time when there are fewer scheduling conflicts.

AN OPEN HOUSE:
This is another strategy that allows greater time flexibility for your guests. Throw an "open house," which gives your guests a window in which they can stop by for as long as they want. This way, if there are multiple graduation parties going on at once, your guests are able to attend as many as they see fit.

BRUNCH:
Who doesn't love brunch? If scheduling is a concern, brunch may be the perfect way to celebrate your graduate at a time when everyone can attend. You can have this in your home or you can rent a party space, such at as the Sacred Heart Banquet & Conference Center! There, we can cater your brunch graduation party with such mouth-watering selections as quiche, apple raisin French toast, and hash brown casserole. Yum!

DADS AND GRADS PARTY:
If the graduation happens in June, why not use it as an opportunity to commend the grads AND dads in your life? A Father's Day and graduation party means that there is even more to celebrate. This type of party works best when there are multiple dads to honor, so whether you have a blended family, multiple generations, or a friend group full of pops, make sure to include all the grads and dads you love.
HOW TO PLAN A GRADUATION PARTY
Now that you have some idea of how you would like to celebrate, it's time to start planning. Here are some questions you should immediately answer: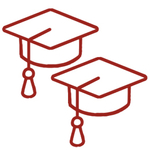 Who will you invite?
First, consider the guest list. Are you only going to have family members, or will friends be invited as well? How about classmates and teachers? Or are you going to turn into a neighborhood-wide affair? Consider the size of the party you would like, as well as who must be included.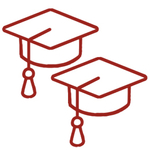 When will you host the graduation party?
This is a busy time of year, so you want to be thoughtful about when you will throw this shindig. Will you have everyone over right after the ceremony, or would an entirely different day work better for you? If you decide to do it the day of, keep in mind that there will likely be many parties going on at that time, so an open house style party would likely be your best option. It's also a good idea to do some research about if other classmates will be hosting parties so you can coordinate with.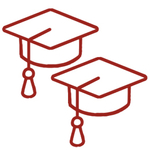 Where will you host the party?
Given that most graduations occur in the spring or early summer, you might want to do an outdoor party. This is a great idea, but keep in mind that you cannot predict the weather, so have a backup plan, just in case. If you are thinking of booking a location outside of your home, you will want to promptly reserve the location and book us to cater your graduation party in Michigan.
After you have answered these questions, you can go forth with planning your party.
PICK A THEME
Starting with a theme helps you plan the other elements of your party. There are several directions you can go with this, including: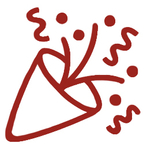 A formal affair
Graduation can be a fun excuse to get fancy. You can go all out with linens, formal china, and intricate centerpieces, and have the guests dress to impress.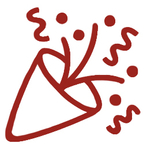 A casual cookout
If being formal just isn't your graduate's style, you can go to the opposite end of the spectrum. Have people over to hang out in the backyard with some good old-fashioned burgers and brats. We have a special menu for just such an occasion, so make sure to book Thomas's Catering for backyard BBQ catering! You can even rent an ice cream cart!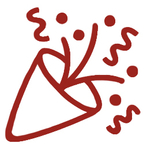 Hawaiian Luau
It's always fun to don a Hawaiian shirt and do the hula! Luaus can offer a festive and fun summer party theme; you can even give out flower leis as party favors. This is such a popular party theme, we even offer a Luau menu!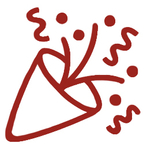 Theme it around the graduate
For the ultimate personal touch, pick your theme to match your loved one's post-grad plans. For example, if they are off to California for further schooling, throw a Cali-themed shindig with surfboards and a red carpet. If they are going to medical school, make it doctor-themed. This is a thoughtful way to celebrate your grad in a unique way.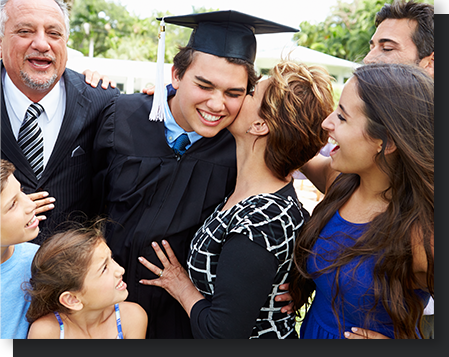 MAKE YOUR BUDGET
Once you have picked your theme, it's time to budget for the event. Some expenses you should plan on including are:
Invitations (don't forget to account for postage!)
Decorations
Catering
Photography
Banquet hall
Equipment rental
Tent rental
Tableware
Flowers
Party favors
"Thank you" notes
SEND YOUR INVITATIONS
You can send a more formal invitation, a casual flyer, or even an evite for the graduation party. One cute idea is to send invitations that look like a diploma. While you're at it, order matching "thank you" cards so your graduate can show gratitude to those who bring gifts to the party.
"THEY REALLY WENT ABOVE AND BEYOND!"
We absolutely loved everything about working with Thomas's Catering! The food was delicious, the team was helpful and attentive to our needs. They even helped take down the event more than we anticipated. They really went above and beyond!
— Liz
"FOOD WAS AMAZING-EVERYONE RAVED ABOUT IT."
Food was amazing-everyone raved about it. Company very easy to work with and promised as delivered. Would use again in a heartbeat!
— Kellye
"THE FOOD WAS EXCELLENT."
The food was excellent. We were told by our guests that some of the entrees (stuffed cabbage and pierogis in particular) were the best they've ever had! The staff did a nice job assisting with the event and food service. Staff could have been dressed a little more professionally.
— Private User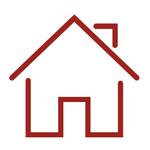 SELECT YOUR MENU
Once you know your theme and your number of guests, it's time to chat with your caterer from Thomas's Catering. With our years of experience catering graduation parties, we have plenty of opinions to offer about the best menu options for you, and we offer a range of affordable packages that can be made to match your theme. You can choose our level of involvement, whether you want table service in a formal banquet hall or you would like to pick up one of our catering packages for your backyard BBQ. We are happy to accommodate any theme and a wide selection of palates.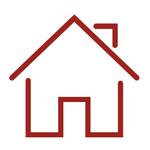 CHOOSE YOUR DECORATIONS
You can go a variety of ways with your decorations. Obviously, they should line up with your theme. Streamers and balloons are popular decorations for graduation parties, as well as flowers as centerpieces. In addition, graduation can be the theme itself. You can communicate this by incorporating diplomas, graduation caps, and photos of the graduate into your decorations. Highlighting their accomplishments, such as by displaying newspaper clips or trophies, can be a nice touch, though make sure to run this by the graduate first as to not embarrass them.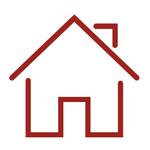 PLAN ENTERTAINMENT
Standing around and chatting may be all well and good for some people, but parties are always more fun with entertainment. You might decide to book a DJ or band to encourage dancing, in which case, make sure to book it early on. You might also provide some games to play. If it's a backyard party, you might want games like cornhole, badminton, or ladder ball. Depending on your budget, it can also be fun to include a photo booth to capture all the great memories.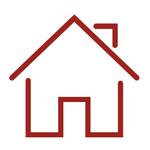 OFFER WAYS FOR GUESTS TO CONTRIBUTE
Your guests will want a way to leave their mark on this momentous occasion, so make sure to include some sort of opportunity for them. A popular way to do this is by displaying a poster board where the guests can sign and leave the graduate well-wishes. You can have this framed afterward for a keepsake they will always want to hang in their home. Another idea is to create a "well-wishes jar," where you provide some colorful pieces of paper where the guests can write down pieces of advice and congratulations for the graduate. Then, the guest of honor can periodically open the jar and read one for a little self-esteem boost whenever they need some love.
WHY CHOOSE CATERING YOUR GRADUATION PARTY IN MICHIGAN
Picture this: everyone is having a blast at the graduation party — except you. You're chained to the kitchen, cooking up a storm and trying to keep on top of the growing pile of dishes. Why waste your time fussing over the food when you could be in the middle of the party, creating memories with your friends and family? Your graduate will appreciate all the effort you put into their party, but time spent with you will be more valuable to them than having you running around and serving people. Let us take this stress off your plate by hiring us for catering services in Michigan.

IMAGINATIVE MENUS
Think outside the box. Your graduation party catering can be as unique as your beloved graduate! At Thomas's Catering, we have years of experience in helping create menus that delight, inspire, and satisfy. Whether you choose a simple backyard BBQ or you would like a more ornate menu in line with your theme of choice, we would be thrilled to help. When you hire us for catering services in Detroit, Novi, Livonia, Plymouth, or any of the surrounding cities, you can rest assured that we will come up with creative and delicious offerings that take your graduation party to the next level.
EXPERIENCED CATERERS
This isn't our first rodeo (side note: if you want to do a rodeo-themed party, we can help). Because we have catered hundreds of graduation parties at this point, we have our strategy down pat. We know everything that needs to be taken care of for these events, which is why we train all of our employees to our tried-and-true methods. This doesn't mean we rest on our laurels, however; we are always learning and growing from our experience, determining ways we can improve our process to make your next event surpass your expectations. From an intimate dinner party to a bustling open house, we would be honored to be your graduation party caterer.

IT'S THE LITTLE THINGS
When you hire a caterer in Michigan, you're not looking for ordinary. You could buy some cold cuts from Save-a-Lot and call it a day if that's what you wanted. You hired us for catering services because you're looking for attention to detail, and we're happy to oblige. At Thomas's Catering, we know that it's the little things that make a big difference. We make sure that our catering tells a story that is in line with your vision for the event. We think of everything, so you don't have to. You can rely on our catering company in Livonia for our attention to detail.
CONTACT US
Are you interested in our graduation catering services?Contact us by filling out the form below or giving us a call.