The holidays are without doubt the most joyous, yet hectic, times of the year. The best way for companies and families to celebrate the holidays is with a delicious and satisfying meal while being a guest at your own event! With years of holiday catering experience, we can help you plan every detail from concept and theme to exciting and flavorful menus and beverage selections.
Our holiday catering services range from simple budget-friendly drop-off orders to fully serviced, high-end celebrations. We strongly believe with the holidays being as busy as they are that no one should have to even think about planning or executing a holiday event alone. Contact one of our event coordinators today to start planning the next talked-about holiday event of the season!
THE HOLIDAYS BRING EVERYONE TOGETHER
Once the holidays roll around, there is an abundance to celebrate. One of the biggest reasons to don your gay apparel and deck your halls is that the family is finally together again. These days, you may have family scattered all over the country. While technology makes it easier than ever to stay in touch, there's nothing like that face-to-face, quality time to deepen your connection and leave you with fond memories for years to come. If you are bringing together a bunch of folks for your festivities this year, one of the best ways to raise a glass to your family and all they accomplished this year is by planning a family holiday dinner.
PLANNING A FAMILY HOLIDAY PARTY
Whether it's with your biological or chosen family, if you're planning a holiday party, you want to make sure to do so thoughtfully. Hosting a party for your family is a joyful experience, but planning it can be stressful.
There are many different considerations to make, including:
What's your budget?
How many guests will you have?
Are kids invited?
Do you want to play games or another organized activity?
Will you serve alcohol?
Will you have a theme?
Make sure to consider the answers to all these questions as you follow the steps outlined below.
STEPS TO PLANNING YOUR FAMILY HOLIDAY PARTY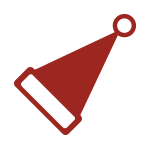 MAKE YOUR GUEST LIST
First, you will want to decide who will be attending your holiday party. The length of this list will depend largely on how much space you have to work with. If this is at your home, consider how many people could comfortably spend an evening there. A good guide to this is to think about how many chairs you have in your home. There should be somewhere for each guest to sit, as this way, everyone will have somewhere to eat their dinner.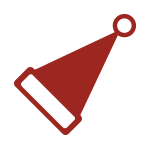 CHOOSE A THEME
This will help you to plan the rest of the event. Do you want to do a holiday brunch? Would you prefer a formal dinner? Would you like a casual lunch, or even a tea with finger sandwiches? If your family has different schedules or are arriving at different times, you might have it "open house style" where people can come and go as they please all day. You can have various snacks and even switch up the menu according to the time of day. Think about what will work best for your guests.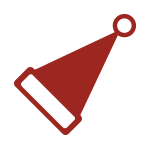 PICK A DATE
With the theme in mind, you will be able to then pick a date and time. This may be the most challenging part, as the holidays are a very busy time of year filled with parties and other activities. Keep in mind who will be in town when and consider when others will be traveling. If you have a very busy crowd, you might consider a Sunday afternoon, as these tend to be more open in people's schedules. Regardless, don't be offended if not everyone can make it.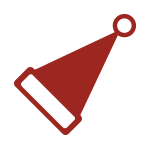 THINK ABOUT ACTIVITIES
Eating a delicious meal together is often enough for a get-together, but another activity can make it extra fun. You could do a secret santa or a white elephant gift exchange. Alternatively, you could have an activity for all the guests to do together, such as making their own Christmas ornaments or doing a photobooth for holiday cards. Some might like the idea of going carolling or doing karaoke. A fun activity can be a great way to bring all the guests together, but don't over-plan it. There should be plenty of open-ended time for people to mingle and catch up.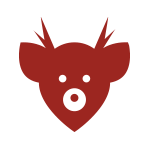 CONSIDER THE KIDS
You will have to decide whether this will be a kid-friendly event or not. If you have a lot of children in your family or if your friend group is composed largely of young parents, you will likely want to invite the kids as well to make sure they can attend. If kids are coming, it's important to plan activities that will entertain them. You can approach this several ways, such as by hiring a babysitter to watch the kids in a separate part of the house. Alternatively, you can offer activities that kids and adults can do together.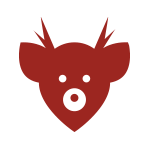 FORMAL OR CASUAL?
Next, think about dress. Are you looking to have a formal Christmas dinner? Then have your guests dress in cocktail attire. Alternatively, if your crowd is more casual, you might just leave it up to them to come as they are. Some people like to have some fun and offer a theme, such as an Ugly Sweater Party. Consider your guest list and how comfortable they would be in the attire you're considering. Regardless of what you choose, make it clear on the invitation how the guests are expected to dress.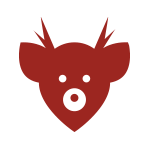 DECK THE HALLS
A holiday party is the perfect excuse to bring your decor to the next level. Make sure to decorate in the theme of the event. For example, you might decide to do a luau — it would be nice to escape the cold of Michigan December, if only in your mind! If that's the case, deck out the house with inflatable palm trees, tiki huts, and floral garlands. Whatever you choose, make sure that the event space evokes the feeling you're going after.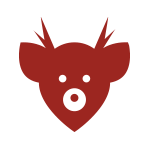 HIRE A CATERER
The most stressful part of party planning is the food. You need to make sure to pick something that is delicious, appeals to everyone, and accommodates all dietary restrictions. Not only that, you need to put hours of work into prep time. Or do you? When you hire a holiday caterer like Thomas's Catering, you don't have to give the food a second thought. We'll take care of every detail so you can rest assured that your guests will be served a delectable meal without you having to lift a finger.
WHY HIRE A CATERER FOR A FAMILY HOLIDAY PARTY?
When you plan a holiday party for your family and friends, you don't want to spend the entire time in the kitchen. That defeats the purpose of getting everyone together — to spend time with the people you love. Between planning the menu, shopping for groceries, preparing the ingredients, and cooking up the dishes, food usually demands the most time when it comes to party planning. After all that work, there's no guarantee it will even pay off! Why put yourself through all of that when you can leave it up to the professionals?
At Thomas's Catering, we love making your holiday party extra special with our catering services in Michigan. We have the attention-to-detail and dedication to customer service that you need to ensure you can thoroughly enjoy your party without stressing about your menu. If you're interested in holiday catering in Michigan, contact us today.
"THEY REALLY WENT ABOVE AND BEYOND!"
We absolutely loved everything about working with Thomas's Catering! The food was delicious, the team was helpful and attentive to our needs. They even helped take down the event more than we anticipated. They really went above and beyond!
— Liz
"FOOD WAS AMAZING-EVERYONE RAVED ABOUT IT."
Food was amazing-everyone raved about it. Company very easy to work with and promised as delivered. Would use again in a heartbeat!
— Kellye
"THE FOOD WAS EXCELLENT."
The food was excellent. We were told by our guests that some of the entrees (stuffed cabbage and pierogis in particular) were the best they've ever had! The staff did a nice job assisting with the event and food service. Staff could have been dressed a little more professionally.
— Private User
WHAT ABOUT COMPANY HOLIDAY PARTIES?
You don't just have a family; you also have a work family. These are the people who work hard to make your dream a reality. After all they have accomplished this year, you want to give them the opportunity to let loose and celebrate. This is the perfect opportunity for a company holiday party.
At Thomas's Catering, we're happy to bring catering to your company holiday party. Whether you get together for a turkey dinner around Thanksgiving or wait till after the New Year to ring in a new chapter for your business, we can offer a wide selection of options to choose from. Nothing is off-limits, whether you want delicious BBQ pork or a full vegetarian spread.
HOW TO PLAN A COMPANY HOLIDAY PARTY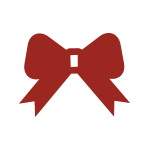 PICK A VENUE
First off, you will need to find a venue that can accommodate all of your employees. Depending on the size of your company, this will either be the simplest step or the most difficult. You could have it at the office, which would offer a couple of advantages. Namely, you know that you can fit all of your employees there, you don't have to pay for the space, and it should be conveniently located for all. That being said, having to come into work for a party is considerably less fun than going to a new and fun location. Unless you can deck out the place in streamers and other decorations that will completely transform it, it may simply feel like another day at the office. We recommend finding a separate venue. We partner with many event venues and vendors to help make your holiday party extra special.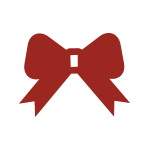 CHOOSE THE DATE AND TIME
You will want to be strategic about choosing the date and time of your event. Holding the party over a lunch hour may allow the majority of employees to attend because it won't conflict with other employee obligations, someone may need to stay back to handle answering the phone. An evening event is generally more festive and fun, but during the week, many will not want to attend a party. A weekend night offers the advantage of giving your employees plenty of time to rest afterward and come back on Monday feeling fresh, but some teams won't want to spend their weekends with coworkers. Consider the needs of your unique company when choosing the date and time.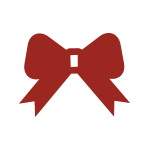 GET A TEAM BEHIND YOU
Depending on the size of your company, a party for everyone may be a massive undertaking. You don't have to go it alone; in fact, many employees would enjoy the opportunity to join a party planning committee. It doesn't have to be a big committee; in fact, this is certainly a case of quality over quantity. A small group of people who are empowered to make choices for the group will be an efficient way to respect everyone's time while still making sure everyone's voices are heard.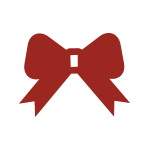 HIRE A CATERING COMPANY IN MICHIGAN
Choosing a catering company you can trust is essential to making sure your party goes off without a hitch. One of the first things you should do once you have scheduled your holiday party is to contact Thomas's Catering in Livonia to make sure you get on our schedule ASAP — it fills up fast at this time of year! Give us a shout, and we will work with you to ensure that you and your employees get the delicious menu you deserve to celebrate all your hard work.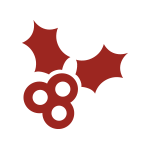 INVITE PLUS ONES (OR NOT)
When planning a company holiday party, you will have to consider whether or not your employees are allowed to bring plus ones. In most cases, this is a great idea: this gives them the opportunity to introduce their spouse to all of their coworkers, helping everyone connect and build professional relationships. That being said, you do have to be mindful of both budget and the size of your venue — you can afford to fit twice as many people into the party? Strongly consider allowing plus ones, but if you have to, you can make it exclusive to employees.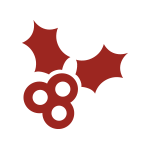 CONSIDER ALCOHOL
If you are hosting your office holiday party on a weekend, you will almost certainly want to serve alcohol. That being said, many employers worry about the amount of alcohol consumed for budgetary and professional reasons. You can strategically limit these factors by offering a narrow alcohol menu (perhaps without hard liquor), limiting the number of drinks per person, or only offering drinks during the meal. If you're looking for a catering company to serve alcohol at your event, Thomas's Catering is the only one in the area that can help; we are licensed and insured to serve alcohol at our events!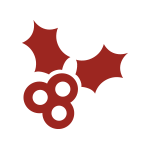 FIND ENTERTAINMENT
What makes a party truly fun is some sort of entertainment, especially if it involves coworkers who don't normally socialize together. Throwing everyone together in a room with nothing else to do can make for an awkward evening. If you want your company holiday party to be memorable, make sure that you are providing some sort of entertainment. Consider hiring a band or DJ to encourage people to dance, or at the very least, offer some ambiance (no one wants to sit in a silent room). There are also many smaller interactive activities you can provide, such as a gift exchange, a photobooth, or arcade games.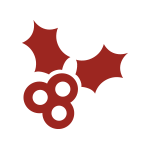 RECOGNIZE THEIR HARD WORK
The holidays come at the end of the year, making it the perfect time to recognize those who work so hard for your company. Whether you shout out specific individuals who went above and beyond or you recognize the efforts of everyone at the company, make sure to take time to boost morale through honoring this year's accomplishments. Some companies give our superlatives such as "Best Dressed" or give out awards to the top performers in each department. Regardless of how you do it, don't let the opportunity to thank your team pass you by.
CONTACT US FOR HOLIDAY CATERING IN MICHIGAN
At Thomas's Catering, we love providing catering you can count on in Michigan. From backyard BBQs to weddings to graduation parties and more, we have catered every type of event you can think of. If you're looking to host a holiday party, make sure we are your first call. Contact us today for holiday catering in Michigan!
CONTACT US
Are you interested in our corporate catering services?Contact us by filling out the form below or giving us a call.