Of all of life's greatest moments, this is one of the greatest of all: a celebration that will stay within your memories for a lifetime to come. Therefore, you want to make sure that every element of your wedding, from your ceremony to your decorations to your catering, is reflective of you and your partner as individuals and a couple. Thomas's Catering understands your desire to make this the most perfect day ever. We will listen to your needs, your visions, and use our experience to fulfill your dreams for wedding catering. With great experience and dedication for excellence, let our wedding team transform your dreams into reality.
YOUR WEDDING: The Importance of this Magical Moment
These days, it's becoming more common to elope. Many couples don't see why they need to have a wedding — after all, they don't need a party to profess their love to one another.
While weddings are absolutely fun parties, that's not all that they are. Your wedding symbolizes your union to your spouse. Having a celebration in front of your loved ones makes it more "real," allowing you to step forward in life with reverence to what this commitment truly means.
It is your opportunity to stand in front of your community to get the support your marriage needs from your friends and family. Having a witness to your wedding isn't just a legal requirement; the act of being witnessed helps you feel the support through all the good times and bad times inherent to marriage. Not only that, you also get to share your happiness with your loved ones.
A popular option that many young couples are taking these days is to have a private wedding ceremony with only their inner circle, then having a larger party with their whole communities. If you are hesitant to have many people attend your nuptials, this could be a great compromise. In fact, you can make your wedding your own in many different ways, starting with the type of ceremony.
WHAT TYPE OF CEREMONY IS RIGHT FOR YOU?
These days, there are endless options for your wedding ceremony.

TRADITIONAL
Traditional wedding ceremonies are usually faith-based from the background of the partners.

NON-DENOMINATIONAL
A non-denominational wedding ceremony is generally spiritual in nature and may reference God, but does not fit the protocol of a specific religion.

NON-RELIGIOUS
A non-religious wedding ceremony will typically not mention God or faith.

INTERFAITH
An interfaith wedding ceremony weaves together the faith of both partners by including elements of different religions.

INTERCULTURAL
This type of ceremony interweaves different elements of each partner's culture, and may also include different religious rituals.
These questions can help you decide what ceremony is best for you and your partner:
What role (if any) do you want religion to play in your ceremony?
What type of ceremony would best represent a blend of your personalities?
How can you honor your family, your relationship, and you as individuals through your wedding ceremony?
What do you really want from your wedding ceremony? Be completely honest with one another. This ceremony is about the two of you, not anyone else.
HOW TO PLAN YOUR WEDDING
In reality, choosing your ceremony is only one aspect of planning a wedding. Once you have decided to take the leap, you are very excited — until you realize how daunting wedding planning can be. It's true that there are a lot of steps to wedding planning, as long as you stay organized, it doesn't have to be a crisis.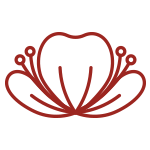 MAKE YOUR BUDGET
Before you fall in love with an extravagant wedding venue, make sure you can afford it first. Start your wedding planning by setting your budget for the event.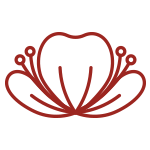 FIND INSPIRATION
Once you have your budget set, you're free to do the fun part — dream. Find inspiration for your big day to capture the look and feel you want. Look to wedding websites, Pinterest, and Instagram to brainstorm color schemes, decor ideas, and more.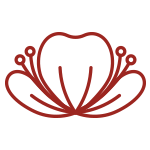 MAKE YOUR GUEST LIST AND PICK YOUR WEDDING PARTY
Next, while you don't need to finalize your guest list this early on, it's a good idea to come up with an estimated headcount as soon as possible. This will give you a realistic idea of your venue options. Of course, you will also want to select your wedding party and ask them to join you on the big day.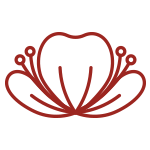 NARROW DOWN DATES
You don't officially set a date until you book your venue, but it's a good idea to have a few wedding dates in mind before you start looking. Start by considering what season you would like to be married, then what day of the week. Once you have that narrowed down, take into account holidays, family birthdays, work schedules, etc.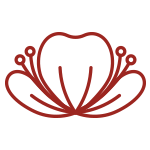 CHOOSE A VENUE
You now have all the information you need to pick a venue. Make sure to read reviews online, visit some in person, and talk to your partner about what the ideal wedding venue is for you both. Once you have found it and signed your contract, you can begin planning in more earnest.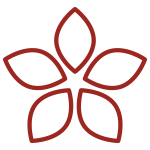 START YOUR REGISTRY
Once you're engaged, your loved ones will want to know where they can purchase you gifts to commemorate the special occasion. Setting up your wedding registry early in the process makes it easier for family members who may want to send you engagement gifts.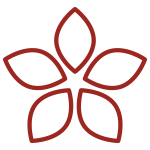 SET UP YOUR SITE
Next, you will want to make sure you have all the professionals who will be by your side to support you on your big day. When it comes to your wedding catering in Livonia, there's only one choice: Thomas's Catering!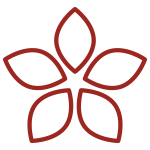 BOOK YOUR VENDORS
Next, you will want to make sure you have all the professionals who will be by your side to support you on your big day. When it comes to your wedding catering in Livonia, there's only one choice: Thomas's Catering!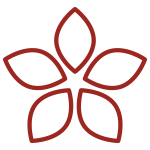 FINALIZE YOUR GUEST LIST
Now that the day is steadily approaching, you can finalize your guest list. Don't risk not being able to fit everyone inside your venue; keep your guest list below capacity.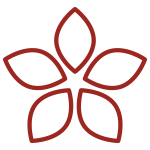 SEND SAVE THE DATES
Once the guest list is finalized, it's time to help your loved ones mark their calendars! Save the dates should be sent out as early as possible so they have time to make plans.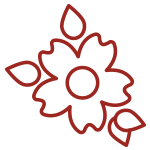 BUY THE ATTIRE
You want to make sure your wedding attire is everything you dreamed and more. You want to give yourself ample time to make any alterations before the big day.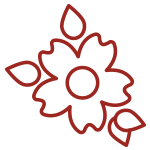 SCHEDULE THE REHEARSAL DINNER
You will also need to plan your rehearsal dinner, which traditionally takes place the night before the wedding. Make sure you have all the details figured out at least six months beforehand.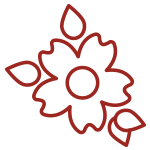 PLAN YOUR HONEYMOON
You are probably thinking about little else besides your wedding, but don't forget your honeymoon afterward! Whether you're leaving right after the ceremony or shortly there after, you want to make sure all your travel plans are arranged.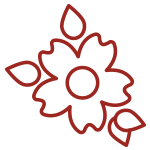 ATTEND THE PRE-WEDDING EVENTS
Your wedding is the big event, but there are usually plenty of events leading up to it that you will also have to attend. Engagement parties, wedding showers, bachelor/bachelorette parties — don't forget about these occasions as well.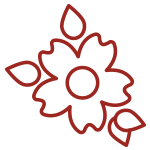 SEND YOUR INVITATIONS
Generally, wedding invitations are sent two months before the event, and the RSVP deadline is two to three weeks beforehand. Make sure to send your invitations on time so your guests have plenty of time to let you know if they're coming.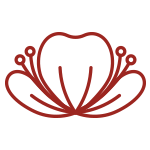 BUY WEDDING BANDS
You want to be sure to shop for and purchase your wedding bands within a few months of your wedding. Consider your budget and personal style, and make sure it comfortably fits before the big day.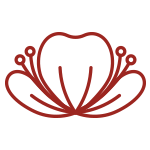 MAKE THE SEATING CHART
It's important to get your seating chart locked down a week or so before your wedding so you can share it with your relevant vendors (including your wedding caterer in Livonia!).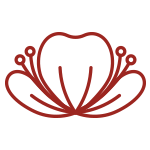 GET A MARRIAGE LICENSE
This is one of the most important tasks, but it is easy to forget! You need a marriage license for your union to be legal. In Michigan, there is a three-day waiting period for a marriage license, a $20 fee for residents ($30 for non-residents), and is valid for 33 days after issue.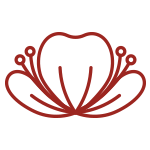 CONFIRM YOUR VENDOR DETAILS
At Thomas's Catering, we prioritize good communication, so we will be in close contact with you throughout your wedding planning process. You will want to hold the other vendors to the same standard, and confirm all the details about a week before the wedding.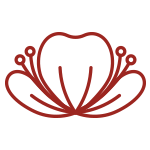 ENJOY YOUR WEDDING!
Once the day comes, it's time to enjoy the day you have spent so much time planning! Enjoy every minute of this momentous occasion.
WHY HIRE A WEDDING CATERER?
Weddings are joyous occasions, but can often be financially stressful, so you may be looking for areas where you can cut costs. Some brides and grooms look to DIY options for different parts of their wedding. While some things, such as decorations, can be handled by your wedding party, there are some things best left to the professionals, and that includes catering. Here's why.

QUALITY OF FOOD
As caterers in Michigan, we have made countless meals for hundreds, if not thousands, of people. We know what makes a delicious dish. You don't have to worry when you hire our catering company — you can trust that we know what we're doing.

PREVENT STRESS
When planning such a major occasion, there is way too much on your mind. The last thing you need to add to your plate is concerns about feeding your guests. Let us take care of your catering, so you have one less source of stress.

SAVE TIME
Preparing your own food for your wedding is time-consuming. Forget about budgeting, shopping for supplies, preparing the ingredients, and cooking on your special day. Working with a caterer frees up precious time on the day of your wedding and before.

FOOD SAFETY
As a catering company in Livonia, we have extensive knowledge of best practices for food safety. The last thing you need is your guests getting sick because dinner was not up to the necessary standards. As professionals, we cut no corners in terms of food safety to ensure the best experience for your guests.

ATTENTION TO DETAIL
At Thomas's Catering, we are focused on providing a level of attention to detail that some might call obsessive. We want to make sure all of our food is presented in such a way that makes eating it a true experience. We are experts in plating and put care and love into every meal.
"THEY REALLY WENT ABOVE AND BEYOND!"
We absolutely loved everything about working with Thomas's Catering! The food was delicious, the team was helpful and attentive to our needs. They even helped take down the event more than we anticipated. They really went above and beyond!
— Liz
"FOOD WAS AMAZING-EVERYONE RAVED ABOUT IT."
Food was amazing-everyone raved about it. Company very easy to work with and promised as delivered. Would use again in a heartbeat!
— Kellye
"THE FOOD WAS EXCELLENT."
The food was excellent. We were told by our guests that some of the entrees (stuffed cabbage and pierogis in particular) were the best they've ever had! The staff did a nice job assisting with the event and food service. Staff could have been dressed a little more professionally.
— Private User
EXPERIENCE AND DEDICATION FOR EXCELLENCE
Let Our Wedding Team Transform Your Dreams Into Reality

WE'RE FULLY TRAINED
At Thomas's Catering, we know that even though you're getting hitched, you want your wedding to go off without a hitch. That is why it is so important that our whole staff is properly trained to seamlessly make your catering everything you want it to be. Not only do we all go through initial training, we are committed to continuing education, always improving our catering skills over time. When you have trained caterers, you know that you are making an investment in a company that truly knows what they are doing.

WE ARE EXPERIENCED PLANNERS
At Thomas's Catering, we have years of experience planning wedding catering. We know what works and what doesn't and are able to seamlessly create an organized plan based on your needs and desires. Our level of attention to detail ensures that with everything you have to keep in mind for your big day, you don't have to worry about your catering going smoothly. Let Thomas's Catering be your guide through the entire wedding planning process. From choosing your linens and china, to creating that personalized, custom menu you and your guests will truly enjoy.

FOOD IS OUR PASSION
In our view, food is an art. We aren't simply providing you with sustenance; we are giving you an experience that you will never forget. What you serve at your wedding is an essential part of how the event goes, and we take that role in your special day very seriously. Everything we serve is not only presented beautifully; it is also delicious, regardless of which menu you choose.

WE ARE FLEXIBLE
Just as every individual is unique, so is every event. For your wedding to go the way you want, there will have to be adjustments made to fit your vision. Fortunately, at Thomas's Catering, we pride ourselves on being flexible. We can accommodate any dietary preferences or allergies with ease, and are more than happy to work with you to make your catering everything you want and need it to be.

WE CAN HANDLE THE PRESSURE
Wedding catering comes with a lot of pressure. This is your big day, so of course, you want it to go smoothly. But with so many factors in play, coordinating everything that goes into catering is certainly a challenge. We are so dedicated to providing you with perfect service that we put a lot of pressure on ourselves to make sure it goes seamlessly. Fortunately, this only further motivates and excites us to provide you with the catering services you need.

WE ARE PEOPLE PLEASERS
Our Livonia catering company knows what you want out of our services, and we do everything we can to meet and exceed your expectations. Simply put, when you're happy, we're happy. That is why we have made a concerted effort to always be working on improving our communication skills. We know that one of the most important parts of catering any event is making sure you have it right the first time. To accomplish this, we need to be available to you, and listen carefully to your vision. We pride ourselves on our superior customer service, and welcome any feedback that will help us grow as caterers.
CONTACT US
Are you interested in our corporate catering services?Contact us by filling out the form below or giving us a call.