The Motor City is a bevy of interesting architecture, fascinating music history, and the largest auto manufacturers in the country. As the most populous city in Michigan, there are so many people who live in Detroit who have reason to celebrate. From high school graduations to corporate events, the bustling city of Detroit keeps our catering company quite busy. We love offering a variety of catering services to the residents of Metro Detroit.
Our Menus
Whether you're hosting a small party or a large gathering, our experienced chefs are dedicated to providing top-notch culinary experiences. Our menus have been carefully crafted to cater to diverse tastes and dietary preferences, ensuring that there is something for everyone.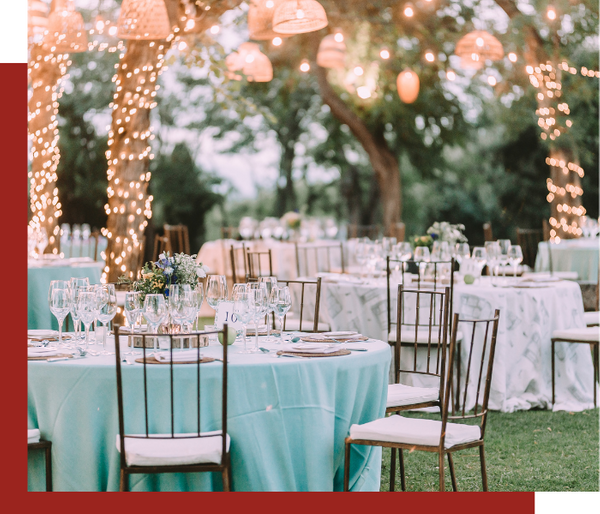 Weddings and Special Events
Planning a wedding or a special event in Detroit? Our team understands that these moments are truly special, and we are committed to making them unforgettable. From elegant plated dinners to mouth-watering buffets, we offer a range of options to suit your style and budget.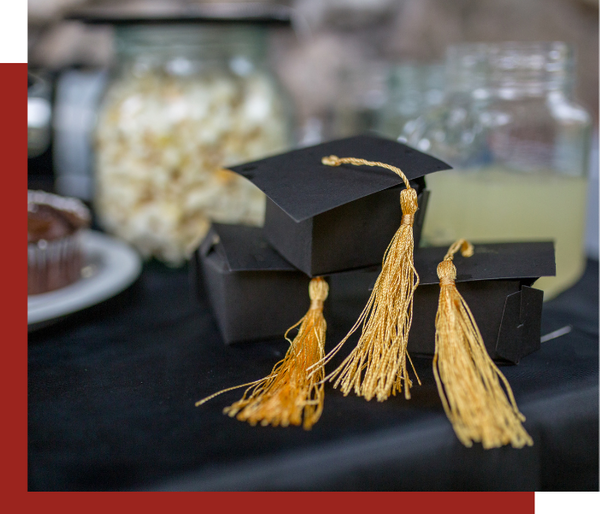 Graduation Parties
Graduating from high school or college is a significant milestone in one's life, and it deserves to be celebrated in style. Our catering services are the perfect solution for hosting a memorable graduation party. Whether you're looking for a casual backyard barbecue or a more formal sit-down dinner, our customizable menus can be tailored to suit your preferences.
BBQs & Picnics
Summer is the perfect time to gather with friends and family for a fun-filled BBQ or picnic in Detroit. Our catering services are ideal for hosting outdoor events, providing you with delicious food and hassle-free service. Whether you're planning a backyard BBQ or a picnic in one of Detroit's beautiful parks, our customizable menus offer a wide range of options.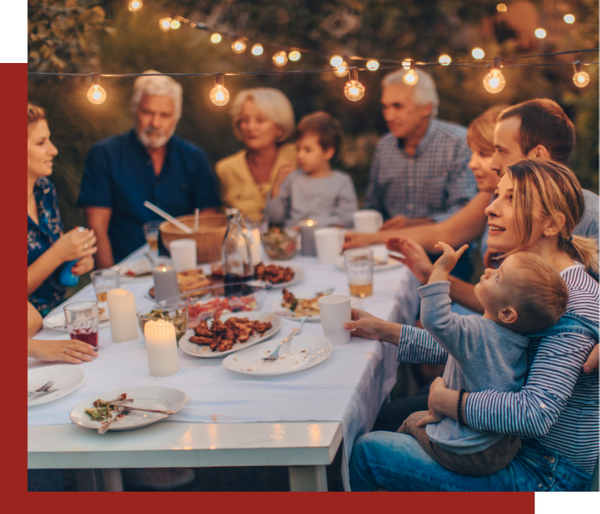 Holiday Catering
The holiday season is a time to come together with loved ones and celebrate. Whether you're hosting a Thanksgiving feast, a Christmas gathering, or a New Year's Eve party, our catering services are here to make your holiday event a delicious and stress-free experience.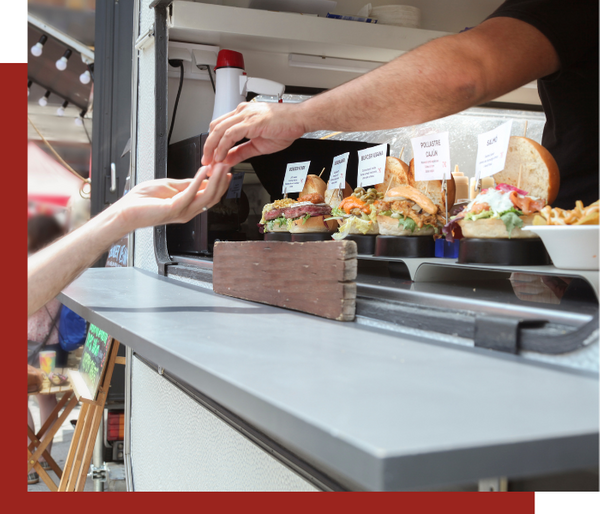 Looking For a More Casual Dining Experience?
Look no further than Thomas's Catering and Franks Food Truck. With mouth-watering food and exceptional service, our food truck is the perfect addition to any gathering. Treat your guests to something special and book the Franks Food Truck today to ensure a truly unforgettable event.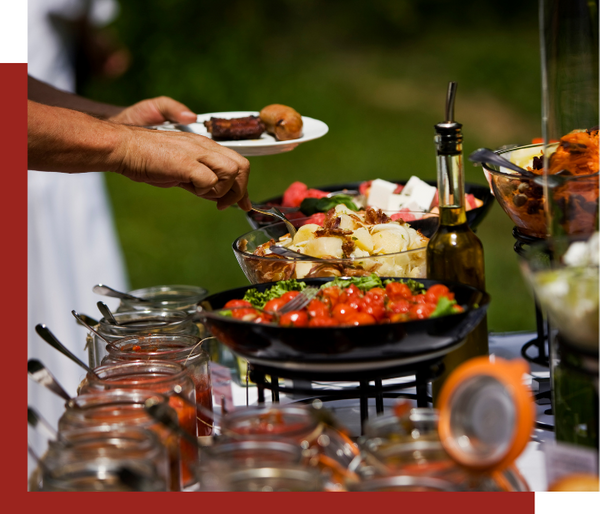 Why Choose Us As Your Detroit Catering Company?
With a proven track record of reliability on events of all sizes, you can trust us to deliver exceptional service and presentation. We pay meticulous attention to every detail, ensuring that no aspect of your event is overlooked. Our commitment to quality is evident in the ingredients we use, such as the Certified Angus beef and White Marble Farms pork we incorporate into our menu selections. Additionally, we strive to create memorable events that reflect your demand for excellence.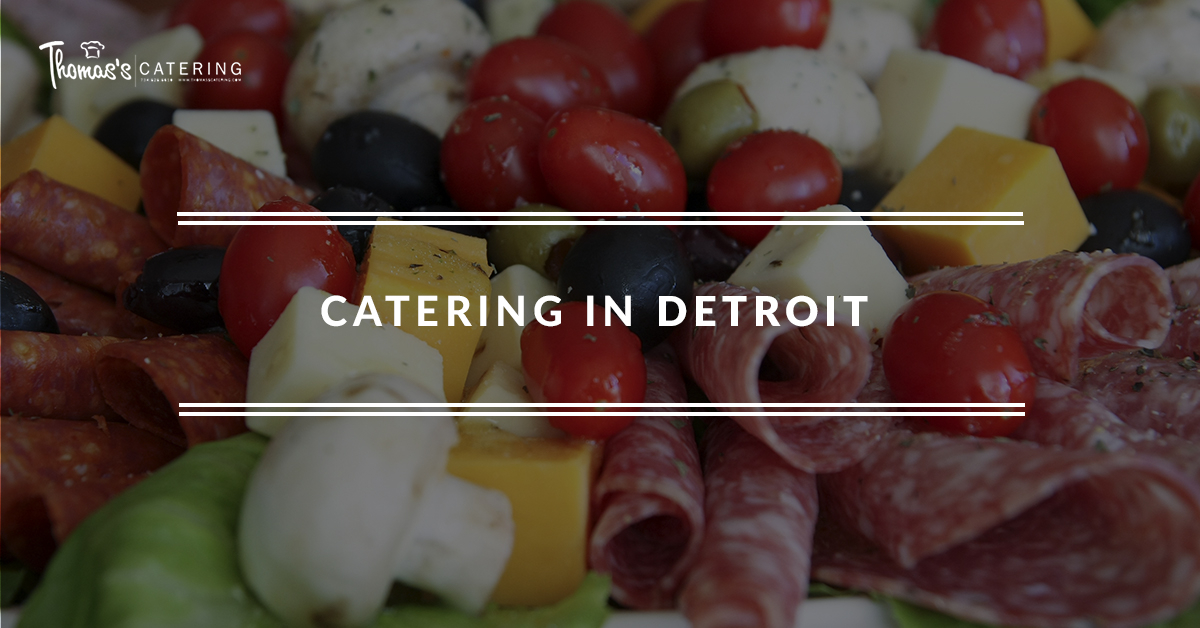 At Thomas's Catering, we want to do everything in our power to make sure your event goes off without a hitch. The right catering goes a long way towards making an event that is unforgettable. Whether you are celebrating the union of two souls or your child's greatest accomplishment, we can provide you with the delectable treats you need to make it an event to remember. Contact us today to book our catering services in Detroit!